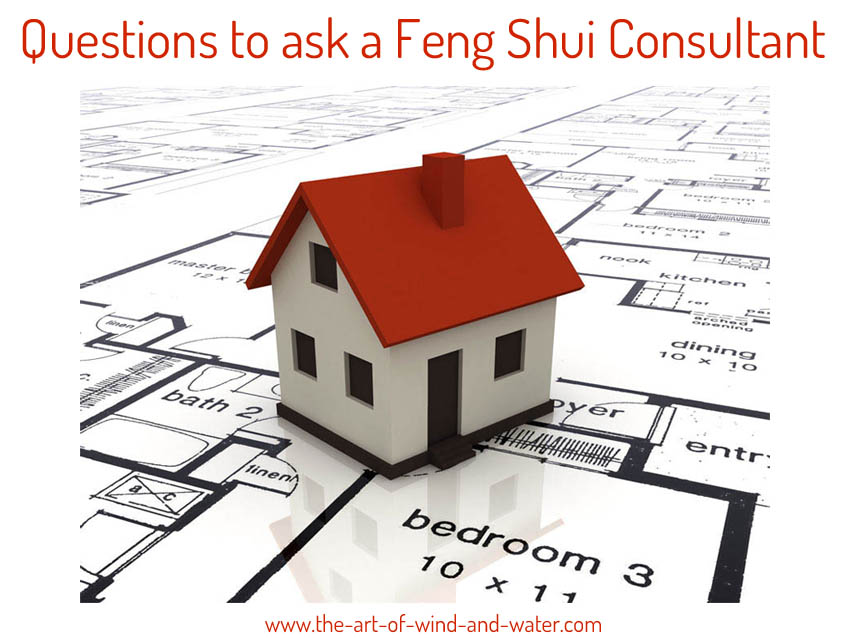 Questions to ask a Feng Shui Consultant
Classical Feng Shui
Finding the right Feng Shui consultant for your needs can be daunting. The following questions will help you on your way.
1. Who are they?
Feng Shui is an unregulated industry, without set qualifications or standards. This means anyone who wants to, can set themselves up as a Feng Shui Consultant. Find out exactly who they are, what they do and how much it will cost.  Carry out your own research to become familiar with what to expect during the consultation. Remember this is your money, your home/workplace and your decision.
2. What insurance do they have?
What if the Consultant breaks something or becomes hurt on your premises? What happens next, who's to blame and who pays for damage or medical claims? Ask the Consultant for details of their public liability and professional indemnity insurance. If they don't have any, you are not protected.
3. Who did they train with?
Who, what, where, when and how did they train? An authentic Feng Shui consultant will discuss their credentials with ease, the lineage, the school, the course, the duration, the location etc. Did they train online, from books or in a classroom? This will help you investigate whether they are suitable for your needs and expectations of a Feng Shui Consultant.
4. What methods do they use?
If you don't have any experience or knowledge of Feng Shui, it may be easy to be dazzled into a consultation by terminology. Think about you.... what are your beliefs, issues and expectations. When talking to the Consultant, does this fit your ideas? Do you agree with their outlook? Are you comfortable with what they are suggesting? There are a variety of schools within traditional/classical Feng Shui, and a Consultant will use a mixture of them. Find a Consultant that fits your needs, is flexible to work with you and lets you lead the decision making.
5. What tools do they use?
What will they use to carry out your property survey? Unless you have plot/building plans already, the Consultant will measure up your plot/building to draw a set of plans to scale. They will also use a specialised Compass, known as a Lo Pan to take various readings from your property to analyse the direction and orientation.
6. What remedies do they use?
Traditional Feng Shui remedies use the 5 Element Theory: Wood, Fire, Earth, Metal and Water in materials, shapes, symbolism, colours etc. These should not be obvious within the exterior/interior, as any applications should blend into the background. Other remedies can be used based on the associations with the Chinese Trigrams and suggestions for interior and exterior form will also be made.
7. How much will the consultation cost?
Ask for a quotation to be sent in writing/email for the survey, travel costs and any other expenses.
8. What does/doesn't the consultation include?
Does it include drawing up a set of floor plans, the survey, travel costs, a full written report, follow up visit, post report advice by phone/email. Find out how many visits will take place, what will happen during the visits, what will happen after the visit, what happens on site and what happens off site.
9. What types of consultations & how many have they had experience with?
Domestic homes or businesses and companies? Where does their experience lie and what are their areas of expertise? Examples would be hotels, restaurants, bars, housing developers etc.
10. Can they provide client testimonials?
This is down to your judgement, you can ask for them if it makes you feel more comfortable before employing a Consultant's services.