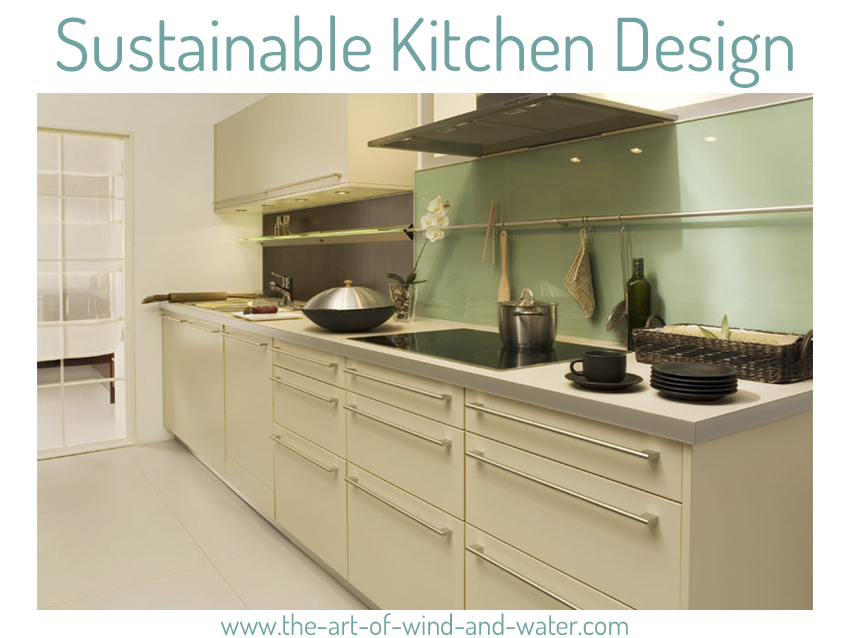 Sustainable Kitchens
Building a kitchen that is functional, safe and sustainable will involve lots of patient planning – and a fair dose of perseverance. Unfortunately there is no perfect solution when it comes to designing and installing a new kitchen. Instead, decisions are formed on the basis of reducing waste, reducing space and reducing resources. By taking the time in the initial stages to investigate all of your options, you are in a position to help lessen impact and reduce risk to health.
Sizing Up Needs

The first thing to consider is what the kitchen will be used for, as your own personal requirements and choices will determine just about everything in the design of your kitchen. Consider the number of people that use the kitchen, the needs of the occupants (children, elderly, etc.), the family dynamic, the number of meals cooked per day (type of meals cooked: home-made, ready meal, etc.), down to whether you'll want to do some 'window gardening'.
Do you need direct access to the outside? By sitting down and detailing individual activities, times and requirements, you will get an idea of the minimum amount of living space, worktop space and storage space needed. You will also get a good idea of what sort of layout will be most useful to you, e.g. one with a clear division between the cooking and dining areas, or one with an entertainment space and a quick dining area?
The larger the kitchen the more resources to build, fuel, maintain, repair and replace. So if you don't need it, why build it. One size does not fit all, as it depends on the individual and how the kitchen is used. But there is a minimum. Urban housing guidelines stipulate that the kitchen floor area should be no less than 6.5m2 and that in most cases it should have an external window.
The kitchen also stocks a large variety of goods, from fresh produce to table linen, all of which require storage space. Therefore the fitted furniture layout needs to maximise dead corners with the help of inventive designs. The use of every nook and cranny should be made using the height and width of the room. Storage considerations extend to ease of access with the base, wall and tall cabinets as well as the weight of the item being stored. In NI, the minimum UK Housing Association guidelines for storage requirements are:
2-3 occupants: 1.7m3
4 occupants: 2m3
5 occupants: 2.3m3
6 occupants: 2.6m3
7 occupants 2.9m3
To reduce the amount of storage space you'll need, carry out a gadget audit and subsequently reduce the number of electrical items you'll be using in the kitchen. Most kitchen gadgets are unnecessary, providing mere convenience at the cost of electricity and non-renewable resources, except in cases where mobility issues or people with restricted movements are concerned. Find out who uses what gadget, how often and what the traditional or more sustainable alternatives are. The priority is not only to reduce reliance on electricity but also to reduce the demand on the manufacture of gadgets and gizmos. If you're dealing with a new build, plan a cold storage larder into the design.
Bright Design
The aim of this element of the design is to flood the kitchen with daylight and reduce your reliance on artificial lighting. Sinks or preparation areas are best located near windows as these are the activities that need to be background and task-lit. The worktops and the oven/hob areas also need to have adequate lighting for safety. These areas are usually artificially-lit as they are typically positioned further away from direct natural light sources than the sink or preparation areas.
How can you maximise the amount of sunlight that reaches your kitchen? Consider the addition of an extra window, skylight, solar tube or exterior door. An architect can help you plan for structural alterations by looking at the room orientation, window size, height and width. In the interior, refit decisions such as the layout, orientation furniture colour, walls, floors and ceilings, all play a part in brightening up your kitchen. Finally, you can identify areas that may block the sunshine getting in, e.g. curtains, the fitted furniture layout, the planting structure (and shape) of the garden, etc.
When you need artificial lighting, plan the circuit so as to allow different areas to be illuminated separately. Also think of installing LEDs, CFLs and sensory controls. In fact, advances in LED technology have been exponential in recent years, bringing to the market far more variety in a multiple of applications. LEDs can now be used for background, task and decorative lighting and will greatly reduce the energy required to power them, in the order of 70%. LEDs don't take time to reach full lighting levels and they do not emit excessive heat, nor do they contain mercury, lead or glass. Another advantage is that they don't flicker; they're also are recyclable and many have a 10-year lifetime warranty. LEDs however don't spread light as well as halogen bulbs, which means that they have to be fitted much closer together.
Kitchen Types
Depending on the materials of the carcasses and fronts, a kitchen may only need a face lift. This is true of both renovation projects and of new builds that choose to make use of a "second-hand" kitchen (from your previous home, for example). The unit fronts can be either renovated or replaced while solid timber fronts can easily be cleaned, prepared and painted to look like new. Avoid using chemical paint strippers and opt for non-synthetic products. Or simply make your own concoction using borax and natural oils. There are a variety of natural and eco-friendly paints, hard wax, oils or stain finishes on the market to choose from.
If you are repurposing an old kitchen, check the materials. Formaldehyde is the cheapest industrial glue, found in conventional reconstituted wood products, e.g. chipboard, plywood, laminates and pressed panels. It is a known toxic substance that releases volatile organic compounds (VOCs are airborne toxins that offgas from chemically-laden products) which can cause skin and respiration problems, among others. Exposure prevention is clearly the advisable and you can do this by reducing the amount of materials you'll be using in your kitchen that are chemically processed.
Kitchens are designed according to standard rules which are devised to make them safe, functional and practical. The kitchen triangle is a design rule, involving the fridge, sink and oven/hob. To be a practical design, the layout should place each of these on one side of the triangle whose total length should not exceed 7.9m and be of no less than 4.3m. This is to allow the best flow in the main kitchen area; any deviation around awkward corners should not exceed 300mm. There are also standard dimensions for worktop spaces on either side of the sink, oven/ hob, as well as minimum dimensions between parallel worktop runs/islands and minimum dimensions for appliance and cabinet access, entrances, aisle and passageway widths.
Kitchens are typically classified as follows:
Inline: suitable for one to two people, characteristically has a poor triangle
Galley: suitable for one to two people, less tiring to work than with inline, has a good triangle
L-shaped: small L-shaped suitable for one to two people, large suitable for families, good for open plan, can contain awkward spaces, typically has a good triangle, work areas can get congested
U-shaped: small U-shaped suitable for one to two people, large suitable for families although be advised that there will be significant walking distances between zones, good for storage, good for open plan, flexible layout
Peninsula: suited to families, good dining space, open plan, works well in large rooms, there may be dead space underneath the peninsula
G-shaped: suited to families although the inward peninsula can create congestion with users if the layout is small, good for storage, good to create zones between cooking/preparation and utility area, care must be taken with kitchen triangle to ensure the peninsula does not cut through it
Island: adds perceived value, good triangle, good for serious cooks and families, good for large rooms, good prep area
Finally, remember that designers employed by kitchen companies are there to sell. Bear this in mind when enlisting their free kitchen design service as their job is to make you buy more, fitting out your kitchen with items that may be unnecessary. Even the smallest of kitchens can be designed to suit multiple users with the right layout and storage space. Indeed, the design may make use of foldaway workstations, multiple purpose zones and efficient storage solutions for the smaller space. To avoid disappointment, know that many sleek kitchen photographs are taken in a purpose-built studio, not in a real home.
Installation
Finding a kitchen fitter that focuses on sustainability in their approach to installations is rare. Spend time researching their green business practices and commitment to sustainability. Consider whether an onsite system for sorting waste will be put into place with the help of clearly marked containers (landfill, paper, glass, cardboard, plastic, metal, timber scraps etc). Other green practices include buying any new materials in the required sizes, rather than to cut to size on site, and requesting suppliers to remove packaging and take it with them (or preferably have no packaging). Also inform all contractors of your sustainable efforts and request that they adhere to your methods. To repurpose the waste you've generated think of contacting charities, schools, housing associations, salvage yards, and recycling networks for any by-products that could be reused on another project. Be mindful of what ends up in landfill; dispose of waste only where no recycling, reusing or donating possibility is available.
During the installation itself, constant ventilation is essential. This is true especially during site clearing, but also during construction and even occupancy as this will help keep levels of airborne toxins low. Indoor air pollution can be up to five times the concentration level of the exterior! If repurposing, find out if the old kitchen is made of synthetic materials. In that case, the fitter is at risk from exposure to a variety of toxic particles through inhalation and skin contact. Higher levels of toxins and VOCs are released from the fitted furniture and worktops when they are disturbed, e.g. sawn, cut, dismantled etc. The same concerns with air quality and VOCs arise when installing new cabinets that are manufactured with chemical products. Again, think of sourcing formaldehyde-free components.
With regards to plumbing/water, make sure you consider the following:
Insulate hot water pipes
Install a reduced flow or air-spray tap to lower water usage during occupancy
Install a water filter or a reverse osmosis system to remove chemicals, heavy metals, fluoride, and chlorine
In retrofit projects, avoid relocating the plumbing fittings so that you are able to reuse the existing supply/return/waste pipes: this saves resources (materials and money)
Install a greywater system (water that has been used and that is clean enough for other jobs)
Avoid hand washing if you have an energy-rated washing appliance as this will use less water
Fix any drips or water leaks immediately
Post-installation, air out the kitchen as much as possible over a number of days. The first eight to 12 weeks after a newly manufactured chemical product has been brought into the home is when the toxic concentration levels (VOC levels) are at their highest. Use a damp mop and cloth to wipe the walls, ceiling, doors, windows and fitted furniture to capture dust particles: this helps reduce airborne toxins and can be done repeatedly as an alternative to hoovering and sweeping. Keep any internal doors shut for a good few weeks and avoid gadgets that purify air, as chemical substances may pass through the filters anyway. Also avoid using air conditioning or air heating as this is likely to circulate pollutants to other areas in the home. Thereafter try to use traditional methods of household cleaning with everyday products like vinegar, borax and bicarbonate of soda which can be just as effective as their chemical alternatives, especially when applied with elbow grease.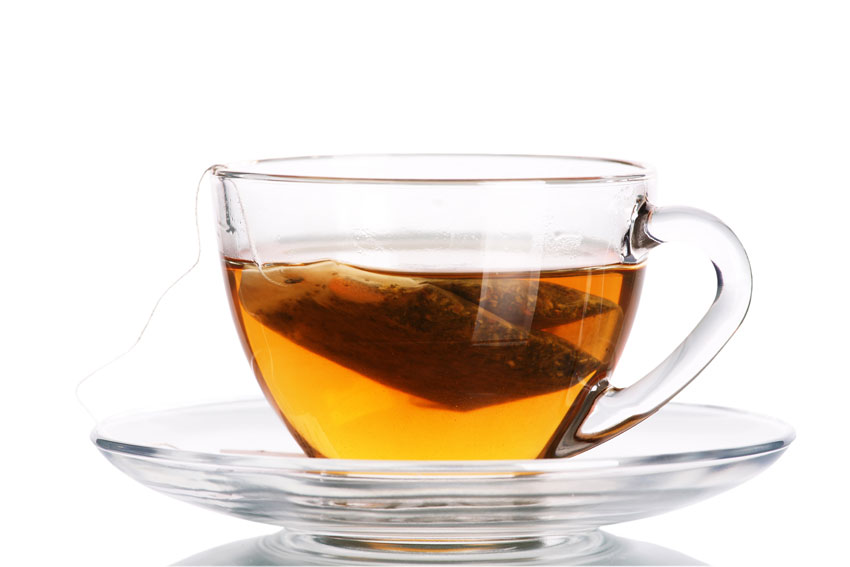 COMMON SUSTAINABLE KITCHEN COMPONENTS:
Sustainable Board / Panels / Tiles
Remember that most reconstituted timber products such as plywood are unlikely to be made from renewable resources unless certified. FSC timber is widely available from timber merchants with prices varying according to soft or hardwood varieties. Class 1 flame-retardant medium density fibreboard (MDF) panels manufactured from 100% recycled wood waste and are available as FSC-certified upon request although MDF boards often contain formaldehyde.
Formaldehyde-free Board (MDF panel without formaldehyde)
Produced in 9mm, 12mm, 15mm and 18mm. Sheet size 1220 x 2440mm or 1220 x 2745mm.
Agricultural Board
Agricultural composite board is made from agriculture by-products such as wheat, straw and sunflower seed husks. They are non-toxic, use emission-free binding agents, are lighter in weight than wood particleboard and meet or exceed the standards for highest grade particleboard.
Floor and Wall Tiles
Ideal for flooring, upstands, splashbacks and areas with high moisture levels, tiles are very commonly used. Reclaimed are the better solution as no further processing or energy use is required. Those with a recycled content also offer a more sustainable alternative to tiles produced with virgin materials.
---
Sustainable Flooring
Move away from synthetic carpets, chemical-laden linoleum and other unhealthy and unsustainable flooring choices. Where possible don't buy new: refinish tiles, re-sand, restore old floor boards or paint an existing concrete floor.
Reclaimed Timber Flooring
Sourced from salvage yards or through recycling networks, these can be re-sanded and finished with natural hard oil, wax or stains. Oftentimes reclaimed timber consists of hardwood such as oak, which is beautiful in appearance and benefits of the added characteristics of ageing. Hardwood trees can take centuries to grow so repurposing is ideal. Timber as a kitchen flooring choice can however stain with wet spillages; extra care and refinishing must therefore be considered.
Softer Underfoot Flooring
Standing in the kitchen for long periods of time can be murder on the feet so the best choice underfoot is a material that is warm, comfortable, sound-absorbent and impact-absorbent. Vinyl, linoleum and porcelain tiles are commonly used with the latter being low-maintenance and long-lasting. Vinyl and standard linoleum (as opposed to eco-friendly linoleum which is made with natural materials and emits low levels of VOCs) are less preferable as they emit VOCs.
Cork: A lightweight tree bark, cork is a natural, renewable and abundant resource. It also has excellent resistance to mildew and mould, working well in humid environments. The downside is that some people consider it to look a bit old-fashioned, but the application of cork nowadays is far more aesthetic and versatile than it was in the 1970s and 1980s. Also this sort of flooring isn't as resistant to wear and tear as other more robust alternatives such as tiles.
Linoleum: Made with renewable and biodegradable resources such as linseed oil, flax, jute and natural pigments, this type of linoleum comes in tile or sheet from. Natural elements create low levels of VOCs.
Recycled content and natural rubber
Flooring tiles and sheeting made from up to 100% recycled post-consumer rubber content (tires and other rubber products) which would be thrown into landfill sites if not recycled. Alternative is natural rubber, made without synthetic additives. The flooring has excellent water resistance and slip resistance properties. A very low-maintenance and durable option. Recycled content material contains chemical and toxic additives offgassing VOCs.
---
FSC Timber Worktop and Fitted Furniture
Materials: Oak, pine and beech from FSC-certified forests
Environment/Health: Chemical adhesives used in worktops may be avoided with traditional joints and fixings.
Performance: Comparable to other hard and soft timber. Can be re-sanded throughout lifespan. Ongoing maintenance with oil/wax to ensure water-resistance and prevent splitting. Can scratch and burn.
Post Use: 100% biodegradable.
Recycled Plastic Worktop / Fitted Furniture
Materials: Either 100% recycled plastic waste or 30-90% recycled plastic laminate made from post-consumer/industrial waste (yoghurt pots, coffee cups, fridge liners, industrial food containers, underground pipes, car headlight mouldings, end of life banknotes, confiscated illegal CDs, office water dispensers, etc.). The nature of the recycled content creates unique flecks. As such, the surface finish may have minor blemishes. Worktops are available in off-the-shelf lengths.
Environment/Health: Reduces felling of virgin timber, decreases the amount of waste as recycling diverts materials from landfill. Recycled plastic content offgases VOCs during lifespan. Fitting requires chemical resins. Some manufacturers do not use formaldehyde.
Performance: A durable finish with good wear and tear properties. Product may become flexible over time with possible warping. Some recycled plastic worktops can be re-sanded if scratches are present and at the end of the lifecycle some types are recyclable into lower grade plastic products. Some are guaranteed for up to five years.
Post Use: Plastic products are non-biodegradable, will reach landfill eventually. Some products are non-recyclable.
Recycled Timber / Chipboard Worktop and Fitted Furniture
Materials: 30% to 100% recycled timber or chipboard content. Some manufacturers source chipboard from post-consumer council waste sites in the UK. Waste timber is usually sourced locally. NI Worktop available in off-the-shelf lengths.
Environment/Health: Reduces felling of virgin timber, decreases the amount of waste as recycling diverts materials from landfill. Some manufacturers use non-toxic and formaldehyde-free resins which lowers VOC offgassing, others use purely recycled chipboard and add chemical resins and additives. Some manufacturers use recycled content in accordance with ISO14021.
Post Use: Biodegradable, dependant on chemical additives and resins.
Engineered Laminated Bamboo Worktop, Fitted Kitchen Furniture and Flooring
Materials: 100% bamboo with added resins and finishes. Similar in appearance to timber with a horizontal or vertical grain. Bamboo is a fast growing, abundant and renewable resource. Available in different grades of quality and durability, Grade A being the highest.
Environment/Health: A number of bamboo farmers do not forest sustainably, i.e. some forest land is burned to make space for bamboo plantations. Request the material safety data sheet (MSDS), technical data sheets and farming policy from the manufacturer for a deeper look at the environmental credentials.
Performance: Requires oiling prior to installation. High quality bamboo is more durable and hardwearing than most types of hardwood. Some bamboo products can be re-sanded. Easy to maintain and clean with a damp cloth/mop and a mild eco-cleaning agent.
Post Use: Biodegradable dependant on resin and additives.
Recycled Glass Worktop
Materials: Up to 85% – 89.4% recycled material content with 72% – 100% recycled glass waste. Can be moulded into any shape and colour. A lighter and thinner product than granite or engineered stone.
Environment/Health: No quarrying or extraction of raw material necessary as consists of recycled consumer, production and manufacturing waste glass from TV/computer screens, bottles from local pubs, etc. Other crushed materials can be added for aesthetics, including glass dust, smaller or larger glass chips seashells, and specks of sparkling crushed mirror. Waste glass collection is usually confined to the local region. Some manufacturers use cold processes to reduce energy consumption during production. They may also recycle water and solvents repeatedly. Others crush the glass and mix with a resin or use a kiln process, which is energy intensive. Some resins are non-toxic and solvent-free and some have tested the recycled glass for leaching. Other manufacturer resins contain polymer compounds and chemical pigments, these are chemical-based and offgas VOCs. Little waste as all projects cast to order. If you're refurbishing, it can be fitted onto the existing worktop, reducing construction waste.
Performance:Hard-wearing and durable, it is one of the lowest maintenance worktops available. Does not require sealing. Unlike granite it is non-porous, does not stain, is resistant to liquids, chemicals, and humidity. Easy to clean with a damp cloth. Heat resistance up to 400°C as compared to up to 200°C for granite. Some manufacturers offer a guarantee of five to 10 years and are ISO 9002 approved.
Post Use: 100% recyclable, can be crushed and reused.
Cost: Worktop up to 30% less expensive than granite. More expensive than granite equivalents.
Recycled Quartz, Stone and Glass Worktop
Materials: Slabs: 17% – 42% reclaimed quartz; mosaic sheets: 42% recycled raw materials. Other manufacturers offer up to 85% – 95% recycled aggregate glass and crushed stone. Granite, glass and quartz worktops are common, you can find some which have a high recycled content.
Environment/Health: No quarrying or extraction of raw material necessary as made from post-production recycled and post-consumer recycled glass (mirrors, stone, quartz from windows, dinnerware, stemware, windshields, stained glass, laboratory glass, reclaimed glass from building demolition, traffic lights, etc.). Recycled content reduces demand on virgin materials and diverts materials from landfill. Some resins are non-toxic and solvent-free and some have tested the recycled glass for leaching. Other manufacturer resins contain polymer compounds and chemical pigments, these are chemical-based and offgas VOCs. Little waste as all projects cast to order.
Performance: Similar durability as natural and mineral stone worktops. Low maintenance, good resistance to heat and staining.
Post Use: Some manufacturers can recycle back into manufacturing process.
Paper, Glass Dust, Fly Ash Worktop
Materials: A range of manufactures offer different recycled content. Some made purely with paper and fibres bound in resin, appearance is similar to natural or mineral stone. Up to 100% post-consumer recycled paper or 100% post-consumer recycled cardboard. Other manufactures combine cement, recycled glass and fly ash.
Environment/Health: Some resins are water-based using cashew nut shells for binding and colouring. Some manufacturers are FSC certified while other regionally source post-consumer and post-industrial recycled glass from local recycling centres and coal power plants. The manufacturing process uses heat and pressure. Finish is made from natural wax and food grade oil. A number of manufacturers confirm no traceable formaldehyde (less than 1 part per million) and no VOC offgasing. Some add recycled plastic carpet fibres to the material, up to 40% content. Any plastic substances remain toxic and continue to offgas VOCs over the lifetime of the material.
Performance: Lighter colours can darken with UV rays and may stain, dark colours are stable. High level of durability and heat resistance up to 350°C. A cantilevered design assists density and strength. Easy to clean with a soft damp cloth. A lightweight and flexible worktop product. Some guaranteed up to 15 years.
Post Use: Some manufacturers can recycle back into manufacturing process.
---
Sustainable Furniture
Furniture offers many alternatives, from reclaimed handmade solid wood kitchen table and chair set to an FSC-certified timber dresser with natural hard oil finish.
Electrical Components
Compact fluorescent bulbs (CFLs) were the greener choice to incandescent bulbs a few years ago; since then light emitting diodes (LEDs) have started to overtake them in terms of application, cost, energy savings and maintenance.
CFL Bulbs
CFLs for GU10 fittings.
LED Bulbs
Available in a variety of sizes for standard halogen, CFL and other light fittings.
Waste Disposal
Around 20% of household waste can be composted, and therefore diverted from landfill, into rich soil for planting. In the composter old food waste (coffee grinds, peelings, etc.) should be aerated at the bottom and side to help it decompose quickly and without odour. You can help it along with an approximate 60/40 water/waste ratio.
Garden Composter
Examples: Submerged cone, wooden composter, rapid composter, wormery, thermo Composter.
Kitchen Caddy
A kitchen caddy is a storage bin for biodegradable produce. Also available as a kitchen composter. Some manufacturers use recyclable plastic.
Recycling Bins
Typically made from polypropylene, these bins help sort your household waste. Some manufacturers produce bins made from 70-90% recycled materials.
* Dated 2008.
---