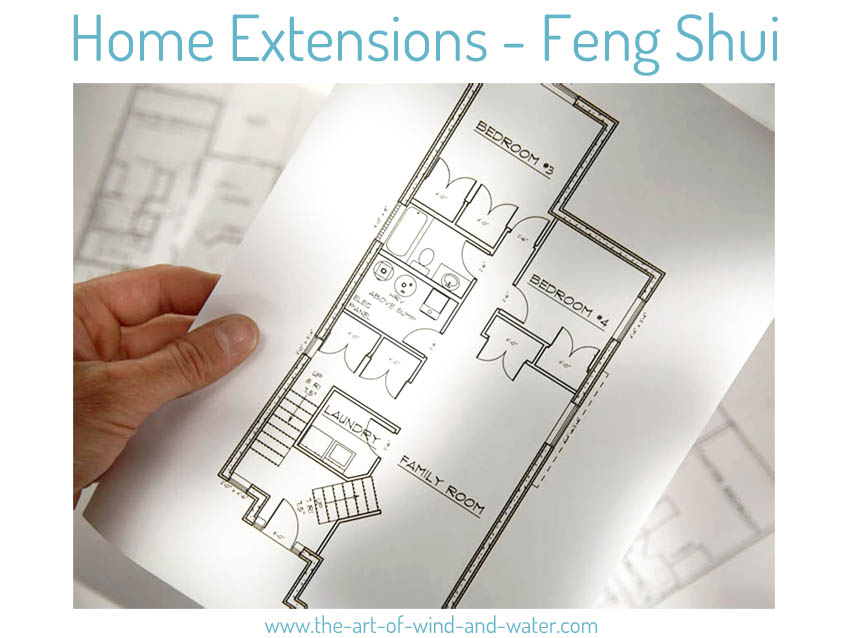 Home Extensions
Classical Feng Shui
As more people are renovating their homes as opposed to moving to a new property, the Feng Shui flavour of the year so far has been extensions. Assessing the structural changes from a landform, orientation and building shape viewpoint.
What effect does the extension have on the home?
What can be done to make the most out of the extension?
Where is the best position for the extension?
Major structural works like extensions, conservatories and garages built onto the existing building will have an influence on the Feng Shui blueprint. With my clients, I work towards the best possible extension solution for them in terms of both Form School and Compass School methods.
Adding on an extension usually comes with a re-shuffle within the interior, whether changing room function or creating more space. Both the interior and exterior are evaluated to see what the occupants can expect from these changes. The easiest rule to follow is to ensure that the building shape remains as square as possible, so as not to create a dog leg shape, or a building shape where one of the sectors is missing. Plus it is advised to retain the central area within the interior. Seen as the heart of the home, when the centre of the building shape is outside of the home, this causes an unstable environment and is not advised.
When planning the extension, any areas that create an awkward building shape or protruding corners which are considered unfavourable, nor to create a shape that could create a weakness for one of the occupants.
It's also important to consider the Annual Afflictions when doing any ground breaking. These four afflictions move around the plot and premises each year, and are best to be avoided during times of construction.
Practically, when planning an extension or conservatory, the rooms that were part of the existing building can sometimes become dead spaces. Without attention paid to natural daylight in all rooms from various sources e.g. windows, velux, sky tubes etc, this can create a dark room that will be infrequently used, creating what is considered poor Feng Shui form. If these rooms hold favourable Feng Shui influences that are not made use of with function, or they are dark and become junk or clutter zones, this suppresses the favourable aspects and creates weakness.
Orientation plays a role in an extension both from a Feng Shui perspective with the site/facing Mountains, as well as with making the most of sunlight. Common sense prevails in form school Feng Shui and in architecture, paying attention to function, form, daylight, health and safety and planning permission.
Consult the services of a professional Feng Shui consultant during the planning stages of your home extension to make the most out of your property.