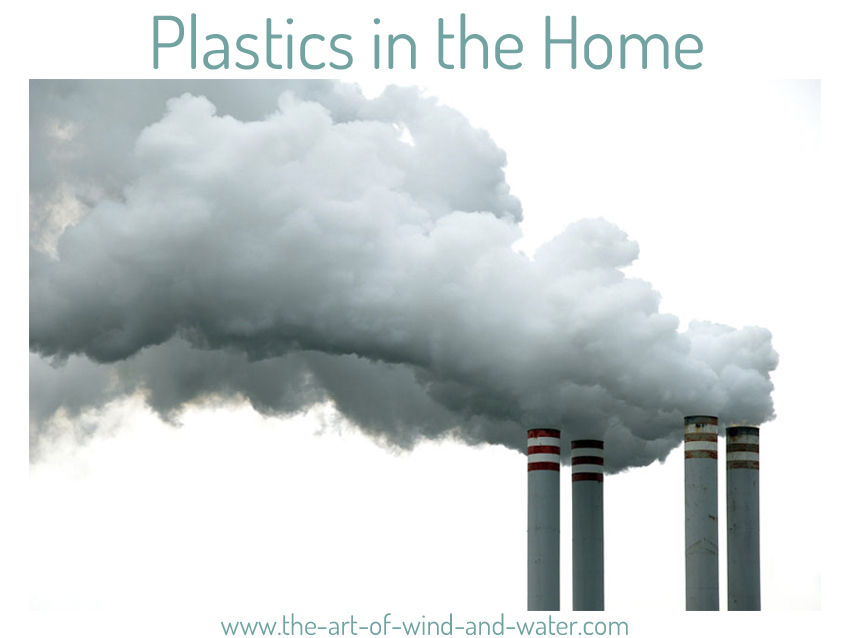 Plastics in the Home
Living in a plastic home was the dream of the 1950s and 1960s. This synthetic material was promoted as durable, cheap and stylish; a material without the design limits of natural materials and 'the' material of the future. While we cannot claim that plastic has not revolutionised the home interior, we now understand the damage to our health and to the environment that this material causes.
Plastic is present in the majority of buildings materials and interior finishes, whether as PVC, polyurethane, vinyl, acrylic or resins, binders and finishes. But plastic is in fact an unstable material, one that releases toxins into the air over its entire lifespan. It is produced by chemically processing polymers and depending on the properties required (such as moisture resistance) the likes of hydrogen or sulphur are added to the process. The good news is that plastic-free interior fit-outs and renovations can be achieved by sourcing 80-100% natural materials and products, everything from plasterboard to paint and accessories.
Plastic's Lifecycle Credentials
Plastic is not only cheap, it reduces emissions relating to transport (thanks to its light weight) and reduces energy use by extending the shelf life or consumables. But the extraction, processing and production of plastic is an energy intensive process which depletes non renewable resources. Chemicals used to make plastic are toxic and destroy natural eco systems. Production also creates high levels of chemical waste and carbon emissions.
As plastic does not readily degrade, in an urban setting waste plastic becomes an obstruction for plant and tree roots, causing an imbalance in soil quality. Water ways are also affected as plastic slows down the flow of water and blocks drains, causing water to stagnate and become a harbour for disease and bacteria.
Even though efforts are being made to increase recycling, the majority of plastic packaging used in production still ends up in landfill, leaching toxins into the ground and water, contaminating or being ingested by land and marine life. Scientists can only guess at the length of time plastic will take to degrade but conventional plastic is currently estimated as degrading in 400 to 1,000 years. Some plastic is incinerated at high temperatures in specialist incineration plants. Such burning releases acidic poisonous gases and creates toxic ash. Airborne chemicals from burning PVC such as dioxins, carbon monoxide and furans are emitted. These are some of the most toxic substances on earth.
Indoor Air Quality
When fitting out the home it is wise to consider long term health as a priority by specifying building materials and furnishings that have made minimal use of chemicals in their processing. The vinyl shower curtain 'just out of the packet smell' or 'new vinyl flooring odour' is the smell of concentrated levels of chemical offgassing. Over time toxins build up in your body from continual exposure through skin and inhalation. Indoor air pollution can be measured with the following benchmarks:
Plastic interiors offgas causing indoor air pollution and low air quality levels
Higher levels of concentration indoors
Constant exposure with little fresh or constant ventilation
Tight buildings increase concentration levels
Air conditioning circulates toxic air
Plastic release toxic vapours (VOCs) into the air over whole lifespan at room temperature
Toxic vapours are not detectable by sight, smell or taste (except some PVC products)
It is important to note that long term health effects of plastic are unclear, currently only the short term effects have been recorded, including sick building syndrome, building related illness, hypersensitivity pneumonitis, multiple sensitivity disorder, asthma, nausea, skin rashes, breathing & respiration conditions, chronic fatigue and feeling unwell without cause. According to a number of studies, serious health issues associated with continual exposure to plastic materials range from birth defects, nervous system damage, immune system damage to cancer. Babies and children are at a much higher risk from plastic toxins, as their organs and immune systems are still developing.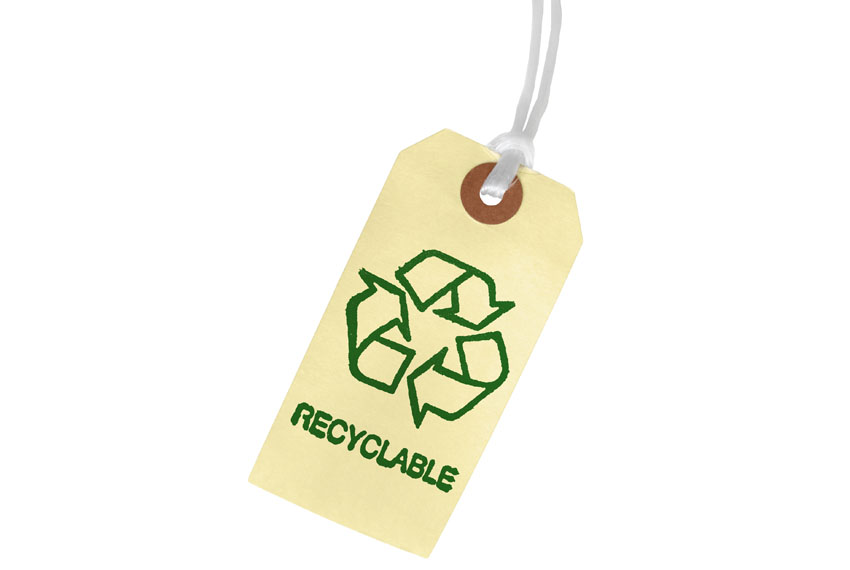 Virgin Plastic Alternatives
Plastic alternatives have to be viable in terms of design, cost, durability, function and aesthetic. We can look back to times gone by, using their knowledge of the pre-plastic home, and combining this with modern technology, innovation and foresight. We are in fact currently in a phase or re-inventing plastic use in the home, whether by reducing the plastic we buy or by opting for safer plastic materials. It is best to limit the amount of exposure to the majority of plastics through careful planning of our interior environments by reducing the amount of fossil fuel based materials in your home. Remember, everything within the home contributes to environmental damage and poor air quality through VOC emissions.
Second-hand Plastic
This option is for those who love salvage and second-hand shopping. Older plastic items offgas at a reduced level than virgin material plastics. Think of the new shower curtain smell, this wears off after about a month and is no longer detectable. It does not stop offgassing toxic vapours, this is because the concentration levels lessen over time. The production process has the highest level, then once in consumer use and out of the wrapping the first 4-6 weeks are the next highest. A product or item that has been in existence for many years is less hazardous.
Then there's repurposing, which involves reusing the material for a different purpose. This includes styrofoam packing peanuts can be reused for drainage in plant pots, a table lamp made from an old food processor, planting trays from gutter pipes or mosaic wall coverings made from credit cards. You can even now get commercial furniture (reception desks, bars etc) from old plastic airplane parts!
Recycled Plastic
Seen as a more environmentally friendly choice, recycled plastic production causes the same health risks and environmental damage as virgin plastic production. Plastic recycling creates a new hazard, merely diverting the material from landfill for a few more years and brings the material back into the home. Ultimately it will end up in landfill polluting the earth, air and water. There's two alternatives here, upcycling (recycling into something of greater use and value) and downcycling (recycling into a material of lesser grade or quality). Upcycling can be post consumer, pre consumer or a mixture of both, and is manufactured with between 80% to 100% recycled plastic. Examples include carpet from recycled glass windshield, from recycled carpet manufacturing scraps or from recycled plastic bottles. Rubber flooring made from recycled rubber tire chips and kitchen carcasses, door fronts and worktops from coffee cups and yogurt pots are other examples. Downcycling offers a number of options too, including:
Recycled Plastic Lumber: Made from 100% recycled plastic chips (polyethylene, polystyrene or HDPE). Can expand and contact in varying temperatures. Some manufacturers add mineral additives for strength and increased durability. Lifespan approx 100 years, compared to 20 years average of timber. Cost is higher than timber.
Recycled Plastic and Wood Composite: Made from 50% plastic and 50% timber material (sawdust or recycled wood fibre). As with timber, can be affected by mould, mildew, rot, insects. Increased maintenance and lower lifespan than 100% recycled plastic. Timber that is not FSC or responsibly forested contributes to destruction of eco systems.
Recycled Plastic Architectural Mouldings: Containing between 50-90% recycled plastic content.
Recycled Plastic Board: Recycled HDPE boards, some lighter weight have a foam interior. Can be cut and machined.
Taking the example of a car interior, these are filled with approximately 40 different types of plastic. Every plastic type in a car interior can be recycled, yet the processing costs outweigh the cost of virgin plastic. Processes to remove paint and clean the polymers is currently more intensive than virgin plastic production. Currently 75% of interior plastic car parts are recycled, providing ground plastic chips for upcylcing and downcycling. As technology advances, the recycling process is improving and the quality of recycled plastic is rising. Manufacturers are working towards greater recycling rates, lower costs and less environmental impact. Plastic processing is not immune to the global outlook for oil and benzene. As oil and benzene prices rise, in time the cost of plastic will follow.
Recycled Plastic Cons
Petroleum based product
Remanufacturing creates toxic emissions
Production is more energy intensive than virgin material production
May contain dioxins, heavy metals, toxic chemicals
May be blended with PVC, phthalate plasticizers and halogens
Reduces quality of plastic
Recycling production requires virgin materials and additional chemicals and additives
Product continues to offgas
Some types cannot be recycled further
Non-biodegradable
Leaches into landfill post consumer use
Incineration creates toxic vapours
Recycled Plastic Pros
Does not use 100% virgin materials
Diverts plastic from landfill
Durable, lightweight, little maintenance
Some types can be recycled
Moisture proof, mould and mildew resistant, insect resistant
Does not require pesticides
Does not rot, split or degrade
Some brands offer low or no VOCs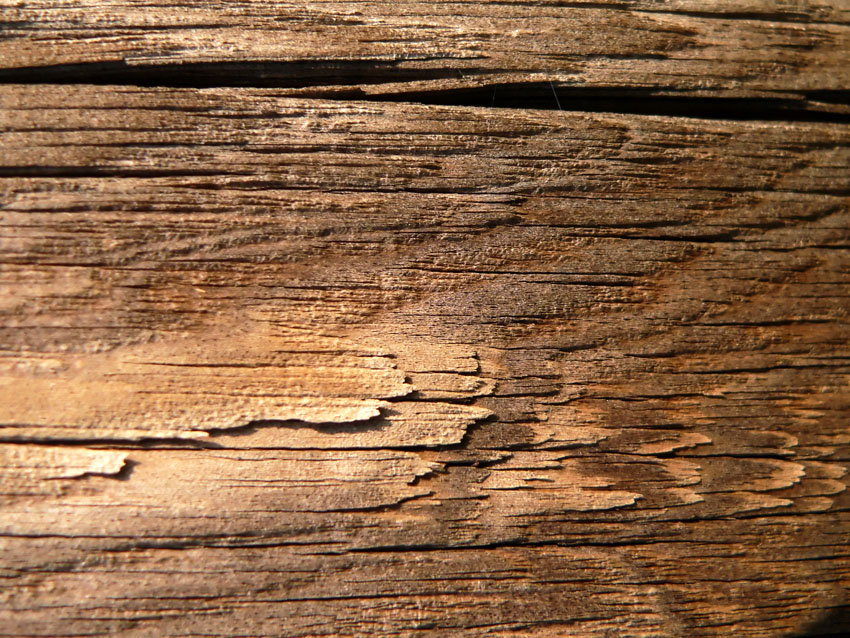 Natural Alternatives
Natural alternatives may not be as eco friendly as they appear. Farming of natural materials unless certified organic, may encourage the use of chemical fertilisers and pesticides that contaminate the material and environment from the beginning. What's more, conventional adhesives, resins, additives and finishes are chemical based, meaning their 'natural' characteristics are wrapped in toxins, releasing VOCs over the product lifetime. There are some manufacturers who produce materials that have low chemical content, low or no VOC emissions, are solvent free, dioxin free etc. Shipping is also a major contributor of carbon emissions.
Cork
Acoustic insulation, flooring and wall coverings in tile or rolls. Biodegradable, unfinished or prefinished, fire resistant, wear resistant, scratch resistant, warm underfoot, high friction, anti-allergy, durable, good insulating and noise absorption properties. Sunlight may cause fading. Heavy furniture may dent permanently.
Care: Polyurethane finishes scratch with grit. Wax finishes need reapplying annually. Sweep regularly or dry mop.
Lifetime: Dependent on the finish and aftercare, some brands up to 25 year warranty.
Timber
Panels, furniture and flooring. Biodegradable, durable and hard wearing. Can reduce the need for fittings and adhesive using mitres & joints. Finish with natural paint, stains, wax or oil. FSC certified, reclaimed or salvaged timber.
Care: Regular maintenance required, polish, re-staining, sanding down.
Lifetime: An organic material that can scratch, crack, splinter and rot, can harbour mildew and mould, unrecyclable, can be repurposed. Replace between three to 100 years depending on application and care.
Natural Linoleum
Made from renewable resources; linseed oil, pine resin and inorganic fillers. Durable, flexible, good sound absorber, warm to touch, anti-bacterial, antistatic, anti-allergenic, gets stronger over time, self healing small scratches/cracks/imperfections, low energy production process.
Care: Fat and oil resistant, easy to clean, low maintenance, sweep regularly, remove stains quickly, use coasters under unglazed pottery, heavy furniture may dent.
Lifetime: Depending on care, can be up to 15-40 years.
Bamboo
Worktops, flooring and panels. Biodegradable, renewable, strong, durable, can be solid or engineered. Surface needs multiple coats acrylic aluminium oxide enhanced polyurethane to increase durability. Currently no FSC certification.
Care: Younger soft bamboo is less expensive and less durable. May scratch easily along the grain, indent when walking in heels, pet claws, moving furniture.
Lifetime: A new product within Europe, long term performance of engineered material is not known.
Natural Rubber
Biodegradable, renewable, durable, good sound absorption, shock absorber, warm underfoot, moisture resistant, UV resistant, hygienic, antistatic. Low VOCs, no chlorine or vinyl additives. Finished product content is not 100% natural.
Care:Low maintenance. Sweep or damp mop with a PH neutral cleaner. May require finish to be reapplied.
Lifetime: Up to 30 years, easy to recycle.
Natural Carpets & Rugs
Wool, coir, jute, paper, hemp, seagrass, mountain grass, sisal, silk, goat hair, leather. Plant fibre moisture absorbent can lead to mildew and mould. May fade in direct sunlight.
Care: Wool needs frequent cleaning wet or dry. Unable to steam or wet clean, hoover regularly and clean up liquid spills quickly.
Lifetime: Depends on care taken, between 5-15 years.
Bio-Plastic Carpets & Rugs
Made from bio-based Polymers, a plastic made from biological resources e.g. cellulose and starch. Renewable and biodegradable.
Care/Lifetime: As synthetic plastic.
Stone Flooring
Suited to ground floor unless other floors are structurally sound with weight. Limestone, Travertine, Slate, Marble, Flagstone, Quartzite, Sandstone. Cold underfoot, durable, sealed after fitting.
Care: Needs resealing every 3-5 years. Silicone is used to prevent liquid spill stains as materials are all porous.
Lifetime: Long life span.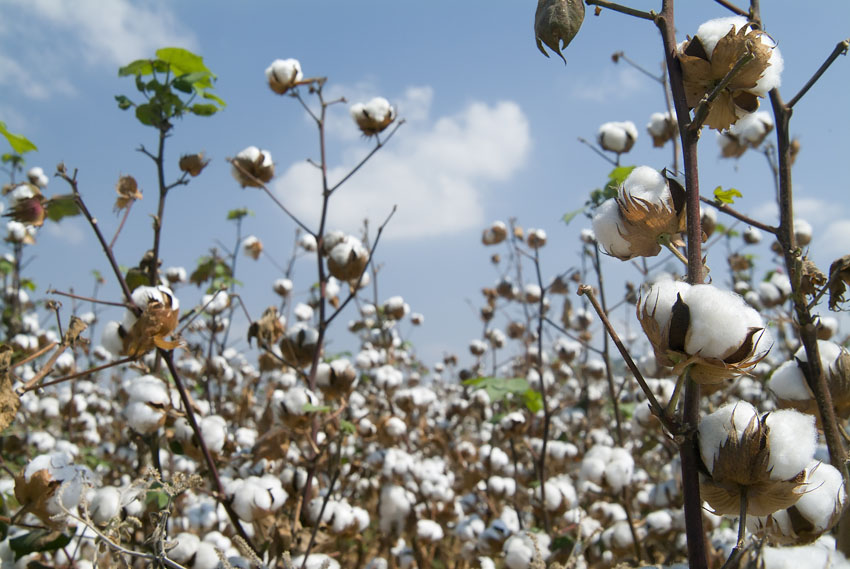 Synthetic Carpets, Rugs, Cushions, Furniture, Foam, Fabric
Lesser damaging plastic Polyolefin (Polyethylene and Polypropylene / PP and PE). Durable, fire resistant, 100% recyclable, odourless, non biodegradable.
Care: Easy to clean, low maintenance, sweep regularly, remove stains quickly.
Lifetime: Good wear and tear resistance. Same lifespan as other synthetic plastics.
Wall Paper
Made with recycled paper fibres, woven plant fibres, FSC timber, printed with non toxic or natural inks. Biodegradable, vinyl free, not suited to wet areas, no moisture resistance. Other alternatives to vinyl wallpaper are; timber panels, cork, wool, fabric, tiles and tinted plaster.
Care: Can be fragile, suffer wear and tear. Cannot wash or scrub.
Lifetime: Less durable than vinyl wallpaper. Lifespan depends on care taken, average 5-6 years.
Paints, Stains & Surface Finishes
Natural or non chemical based paints made from clay, casein, lime, plant oils, plant extracts and simple minerals. Can be weather resistant. Solvent, biocide and preservative free. Some brands have UV filters added to protect surface from the sun. 100% biodegradable.
Care: As conventional paints
Lifetime: Natural paints are microporous, allowing the materials beneath to breathe increasing lifespan of the whole building fabric. Easy to remove, no sanding, scrapping or burning.
Worktops
FSC solid wood, stone, granite, engineered bamboo, stainless steel, rubberwood, recycled glass, recycled paper, recycled plastic, recycled porcelain and tiles.
Care: Dependent on material
Lifetime: Depending on material lifespan can match or outweigh plastic options e.g. laminated chipboard, recycled plastic, acrylic blends etc.
Windows & Doors
Recycled, reclaimed or FSC certified timber wood and aluminium.
Care: Timber needs more ongoing maintenance required than plastic.
Lifetime Timber is biodegradable, with a shorter life span than plastic.
Window Treatments
Reclaimed or FSC timber, chlorine-free plastic e.g. butadiene-polyamide copolymer.
Furniture
Reclaimed or FSC timber, bamboo, palmwood, lyptus wood, chlorine-free plastic, metal, salvage and antique.
Soft Furnishings and Upholstery
Natural textiles, organic cotton, wool, animal hair, bamboo, modal, leather, silk, linen, jute, second hand fabric.
Insulation
100% recycled newspaper.
Sheepswool.
Hemp & wool blend / hemp & lime bio-composite.
Underlay
100% recycled rubber & cork underlay.
Sheepswool underlay.
Cable/Electrical Insulation, Coatings and Sheaths
Halogen free, LLDPE (linear low-density polyethylene), XLP and XLPE (thermoset crosslinked polyethylene).
Piping
Cast iron, steel, concrete, clay, copper, and chlorine free plastics; HDPE (high density polyethylene), polyethylene (PE), polypropylene (PP) and polyisobutylene.
Siding
Fibre-cement board, stucco, reclaimed or FSC (Forest Stewardship Council) timber, OSB (oriented strand board), brick and polypropylene.
Gutters
Cast iron or steel
* This list is not exhaustive, showing the most common alternatives to plastic in the home. Dated 2008.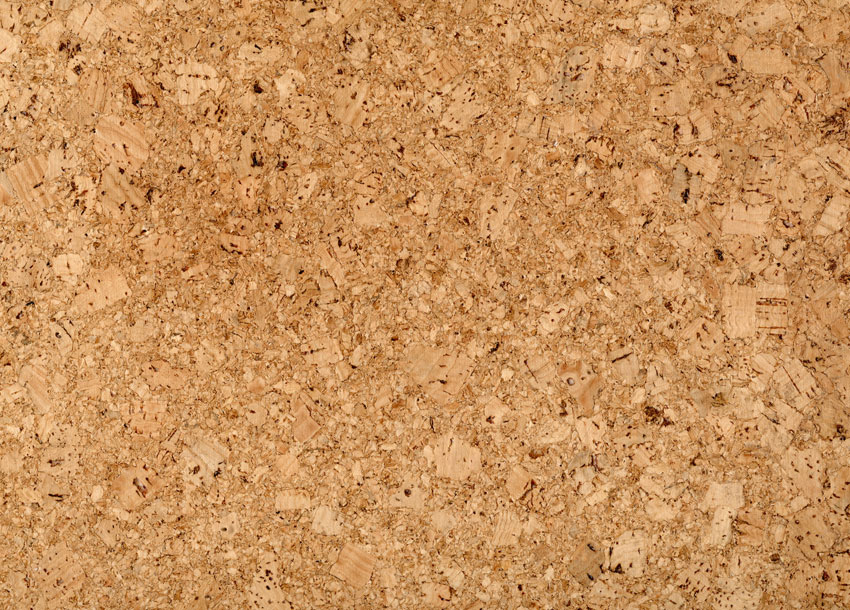 Hidden Plastics
Building Materials: Roof membrane, insulation, drainage and plumbing pipes, doors, door frames, thresholds, window sills, window frames, damp proofing, waterproof covers/sheeting, adhesives, sealants, electrical casing and containers, tarp, vents, extractors.
Wall Coverings & Surface Finishes: Paint, stains, wallpaper, panels.
Flooring: Sub floor, screed, hard flooring, carpet, underlay, carpet backing.
Furniture & Fittings: Fitted furniture, free standing furniture, foam furniture padding, worktops, sanitary ware, storage, garden furniture.
Fixtures: Lights, cables, switches, plug sockets, lamp shades, appliances, electronic equipment casing.
Furnishings: Textiles, curtains, blinds, upholstery, soft furnishings, table cloths, mattresses, mattress covers, blankets, pillows, cushions, bedding, bed linen, throws, shower curtain, picture frames, artwork, plant pot, clothes horses.
Misc: Gadgets, office equipment, bathroom products, household containers/products, children's toys, sports equipment, recycling boxes, kitchen ware.
Plastics ranked according to toxicity:
1. Polyvinyl chloride (PVC, vinyl) and other halogenated plastics
2. Polyurethane (PU), Polystyrene (PS), Acrylonitrile-butadiene-styrene (ABS), Polycarbonate (PC)
3. Polyethylene-terephthalate (PET, PETE)
4. Polyolefins (PE, PP)
5. Bio-based plastics
Category 1, 3, 6, 7 are considered unsafe (chlorinated plastic), category 2, 4 and 5 are considered safer.